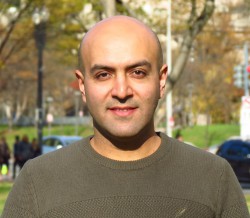 Dr. Gaik Ambartsoumian
Email: gambartsuta.edu
University of Texas-Arlington
Status: Faculty
Department: Math,
Will Mentor: Doctoral students, Pre-doctoral students
---
Areas of Expertise
Applied Mathematics,
Research Interests
Inverse Problems (Primary)
Bio
Dr. Gaik Ambartsoumian received his Ph.D. in Mathematics from Texas A&M University in 2006. He is currently an Associate Professor of Mathematics at the University of Texas at Arlington. Dr. Ambartsoumian's research interests are in the areas of Inverse Problems, Integral Geometry and Mathematical Tomography.