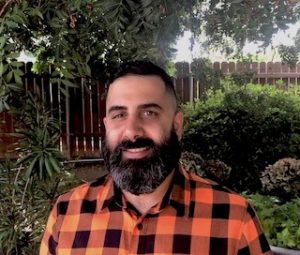 Dr. Edward Voskanian
Email: evoskaninorwich.edu
Norwich University
Status: Faculty
Department: Math,
Will Mentor: Doctoral students, Pre-doctoral students
---
Areas of Expertise
Pure Mathematics,
Research Interests
Mathematical quasicrystals
Complex dimensions
Bio
Research Interests

Dr. Voskanian maintains an active research program that is primarily focused on the connections between the theory of mathematical quasicrystals, diffraction, and fractal geometry.
Teaching Interests

Dr. Voskanian has experience teaching both introductory and advanced undergraduate mathematics courses, ranging from pre-calculus and calculus to more advanced courses such as proof writing, real analysis, and linear algebra. He likes experimenting with active learning techniques, and he makes a conscious effort to foster a supportive classroom environment where students can thrive. Dr. Voskanian has acquired a significant amount of experience mentoring students, and he is committed to maintaining an inclusive student-centered research program.