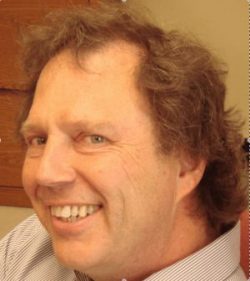 Dr. Dieter Armbruster
Email: armbrusterasu.edu
Arizona State University
Status: Faculty
Department: Math, Stat,
Will Mentor: Doctoral students, Pre-doctoral students
---
Areas of Expertise
Applied Mathematics,
Research Interests
Complex Network Systems (Primary)
Bio
Dieter Armbruster has a Ph.D in Physics from the University of Tuebingen in Germany, did postdoctoral work in engineering at Cornell University, currently is a professor in mathematics at Arizona State University and was a part-time professor in mechanical engineering at Eindhoven University of Technology. Research Interests include Dynamical Systems and their applications in physics, biology and operations research; Modeling and Industrial Mathematics. Professional Issues: Graduate education, Industrial Mathematics, Preparing Future Mathematics Faculty (PFMF). In the past Dieter Armbruster was Chair of the mathematics department and served as the Director for Graduate Studies at the School of Mathematical and Statistical Sciences at Arizona State University.