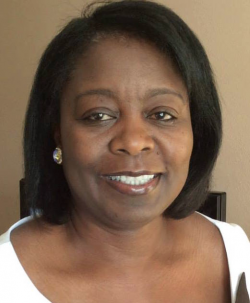 Dr. Albertha Lawson
Email: albertha_lawsonsubr.edu
Southern University and A & M College
Status: Faculty
Department: Math,
Will Mentor: Doctoral students, Pre-doctoral students
---
Areas of Expertise
Pure Mathematics, Applied Statistics,
Research Interests
STEM Education in Informal Learning Environments, Educational Assessment, Program Evaluations, Coalescing Technology and Data-Driven Strategic Planning, Institutional Effectiveness
Bio
Dr. Lawson has over 30 years of professional experience in higher education and Corporate America combined in the areas of actuarial science, teaching, institutional research, mathematical and statistical analysis. She has served as Director of Institutional Research and Statistical Analysis for the Louisiana State University System, Assistant Vice President of Institutional Research for the Louisiana Community and Technical College System, and Vice President of Institutional Research, Assessment and Accountability for Baton Rouge Community College. She is a contributing author in the December, 2011 publication of the Handbook on Measurement, Assessment, and Evaluation in Higher Education. She returned to her passion of teaching as an Associate Professor of Science and Mathematics Education at Southern University and A&M College in August, 2014. In Spring 2015, she initiated the science and mathematics education Pay It Forward (PIF) Movement. This PIF Movement is a 360 degree mentoring movement that includes faculty and students. Dr. Lawson is a Past President of the Louisiana Association for Institutional Research (LAIR) where she received the 2015 LAIR Outstanding Service Award. She has served LAIR and the Association for Institutional Research (AIR) in various capacities for over fifteen years. She is a former Integrated Postsecondary Education Data System (IPEDS) Ambassador and Trainer. Dr. Lawson holds a bachelor of science in mathematics from Johnson C. Smith University in Charlotte, North Carolina, a masters of applied statistics from the Ohio State University in Columbus, Ohio and a doctor of philosophy in education administration with a concentration in research and policy analysis from the University of New Orleans in New Orleans, Louisiana.