The 2023-2024 F-GAP Program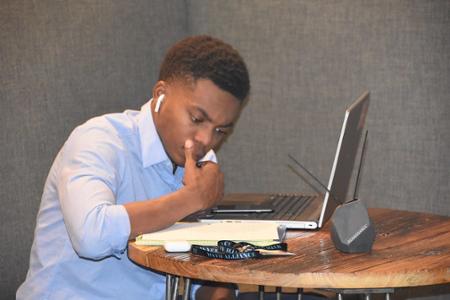 F-GAP: Your pathway to graduate school and beyond!
Welcome to the 2023-2024 Facilitated Graduate Admissions Procedure! F-GAP has been providing information, mentoring and guidance for students who are transitioning to grad school for almost ten years now and has a great track record of placing them in grad programs.  If you are planning to enter a graduate program in a quantitative science in Fall, 2024, then we hope you will consider taking advantage of this great opportunity!
Am I eligible?
Participation in F-GAP is generally limited to students who will be eligible for graduate school in a quantitative science in Fall, 2024, who are US citizens or permanent residents and who come from ethnic groups that are underrepresented in the quantitative sciences. Learn about the detailed criteria. Your Math Alliance Mentor will discuss this further when you meet with them. (See below.)
How does F-GAP work?
What makes F-GAP different is that every F-GAP student is provided with their own personal doctoral faculty guide. These F-GAP Facilitators are seasoned Math Alliance faculty who teach at universities with doctoral programs and who will work closely with you throughout your transition to graduate school.  They will be available to you via email, phone and video calls and they will be there when you need them! 
Your F-GAP Facilitator will provide you with all the personalized information you need during this important transition. For example, they will help you:
Learn about the different doctoral programs in the quantitative sciences.
Decide if you should enroll directly in a Ph.D. program or consider a Master's Program or bridge program first.
Determine what programs will be a best fit for you.
Learn how long it will take to get your degree and how much financial support you can count on during this time.
Discover the career opportunities that will be available when you earn your Ph.D.
Okay!  I would love to have this kind of help and support as I consider grad school. But then I will need to apply! Will F-GAP help me with that too?
Yes! When it comes time to apply for grad school, your Facilitator will work with you to create your application materials and build your own personal F-GAP application packet. We will then arrange for you to meet with faculty from our partner departments at our Field of Dreams conference in November and through informal video calls. Then we will monitor the application process to ensure that you are given every consideration.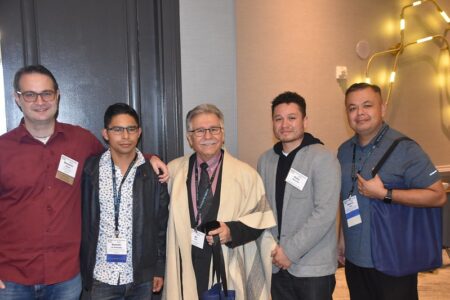 Great!  Is there anything else I should know?
Like the Math Alliance itself, F-GAP is all about building community! As an F-GAP student, you will be invited to several events where you will meet other F-GAP students from every region of the United States and have the opportunity to meet Math Alliance faculty and representatives from our University and Industrial Partners. 
Okay! How do I sign up??
F-GAP students are nominated by a mentor at their school. If you heard about F-GAP from one of your professors or if you already have a Math Alliance mentor, please contact them and they will set up a brief meeting with you to determine your eligibility.  Or you can let any Math Alliance mentor at your school know that you are interested in F-GAP and they will take it from there.  (See a searchable list of our Math Alliance mentors.) If you cannot find a Math Alliance mentor at your school, please let us know.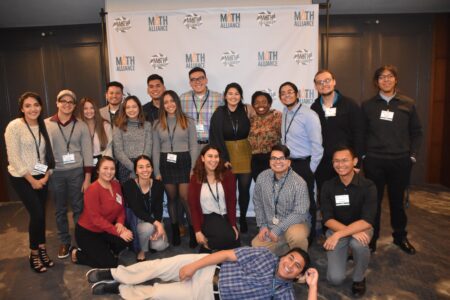 Interested in learning more?
Questions?
Please contact Roberto Soto.
More detailed information about the F-GAP Program.