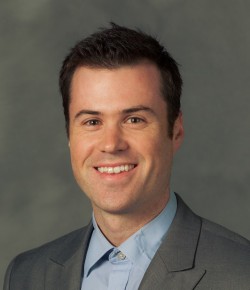 Dr. Maroncelli is currently an Assistant Professor of Mathematics at the College of Charleston in Charleston, SC. Prior to joining the faculty at the College of Charleston he was at Wake Forest University and Concordia University in St. Paul.
Dr. Maroncelli's general research is in the area of analysis, ordinary differential equations, and difference equations. More specifically, the study of the existence of solutions to nonlinear boundary value problems in continuous, discrete, and impulsive systems. Boundary value problems occur naturally in applications to science and engineering. Such is the case for many problems arising from the analysis of elastic beams, vibrations of plates and shells, electric power networks, and telecommunication lines, to name a few.
Currently, his work is focused on obtaining existence results for very general classes of differential systems; for these classes, there are very few known results. Dr. Maroncelli is also actively involved in research with undergraduates and enjoys taking students to the annual conferences so that students have the opportunity to not only see relevant mathematics from their peers, but share their research ideas.
In his free time, Dr. Maroncelli enjoys playing with his two children, Donovan and Isabella, and working on renovation projects around the house with his wife Hailey.